Welcome!
To a place full of inspiration and magic.
Join me on this journey and discover my dedication to the latest techniques, colours and smallest of details. This website is the reflection of me as an artist and also me as a person.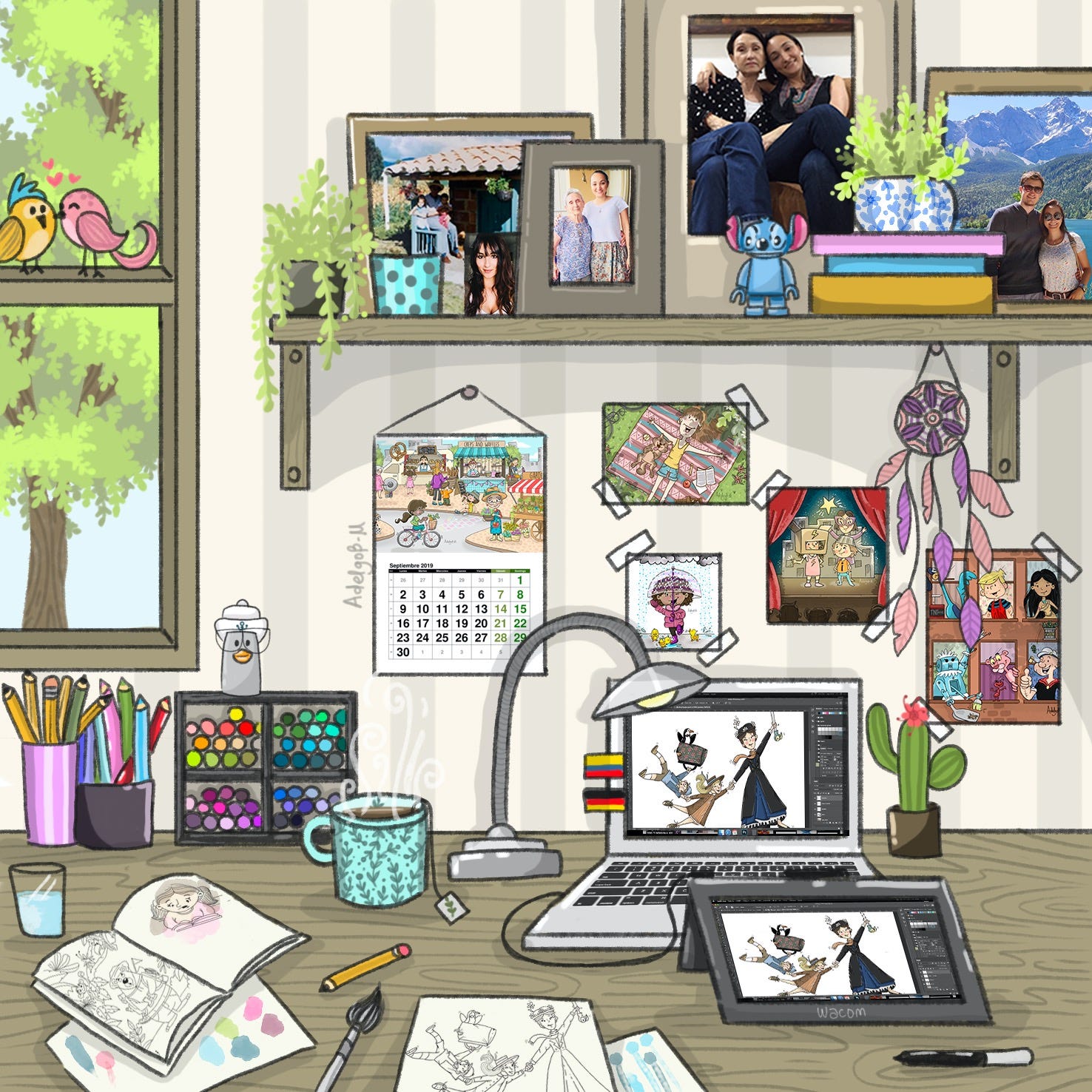 The children's classics
I grew up in the 80s and 90s with the Disney classics and the Brothers Grimm tales. These stories inspired me and encouraged me to start illustrating early. Because of their details, colours and magic I still use them as a source of inspiration today.
My travels
Visiting new places is one of my greatest source of inspiration. The textures, colour palettes and shapes mixed with different cultures, foods and architecture continuously stimulates my creativity, so much I just want to illustrate every single place I visit.
Nature
Nature with its various forms and textures plays a big role in my inspiration and creative process. During every season I love walking outside while absorbing all the colours and admiring all the beautiful creatures that come across. Every detail inspires me and help me becoming a better artist.
Who am I?
I am Catalina Adelgoss, a Colombian living in Germany. Two years ago I packed my bags and moved overseas. While living in Colombia I used to teach illustration at one of the most prominent Universities in Medellin, simultaneously I had my own business consisting of personalised illustrations and events for children. This was incredibly rewarding and filled me up with joy since I was able to make children's wishes come true by designing, illustrating and managing production for 5 successful years.



Now I want to dedicate myself to what I really love. I want to create illustrations for children. My experience is 100% focused on clients wishes and my unlimited passion for design and making new ideas come to life makes the difference.
Work with me
If you like my style, the harmony of colours, the natural shapes and the details of my illustrations, contact me! I can help you with your project.